Assignments
Assignments appear on the page in the order they were submitted on Blackboard
Manifesto Assignment
This is my manifesto about polyamory and reading comprehension. It borrows and remixes text from The Ethical Slut (1997) by Dossie Easton and Janet Hardy. I stand by the points made here, though the argument is not related to any of my other works. The how to read guide is in the first paragraph of the work.
Dadaist Manifesto on Polyamory and Reading Comprehension
Visual Poetry Assignment
This poem uses the text from the letter I used to ask Mina, my wonderful girlfriend, to be my partner on May 17, 2019. This visual poem is one of many that I created using symbols that are personal to us. This one just has the cleanest execution in my opinion. This work is loosly related to my manifesto.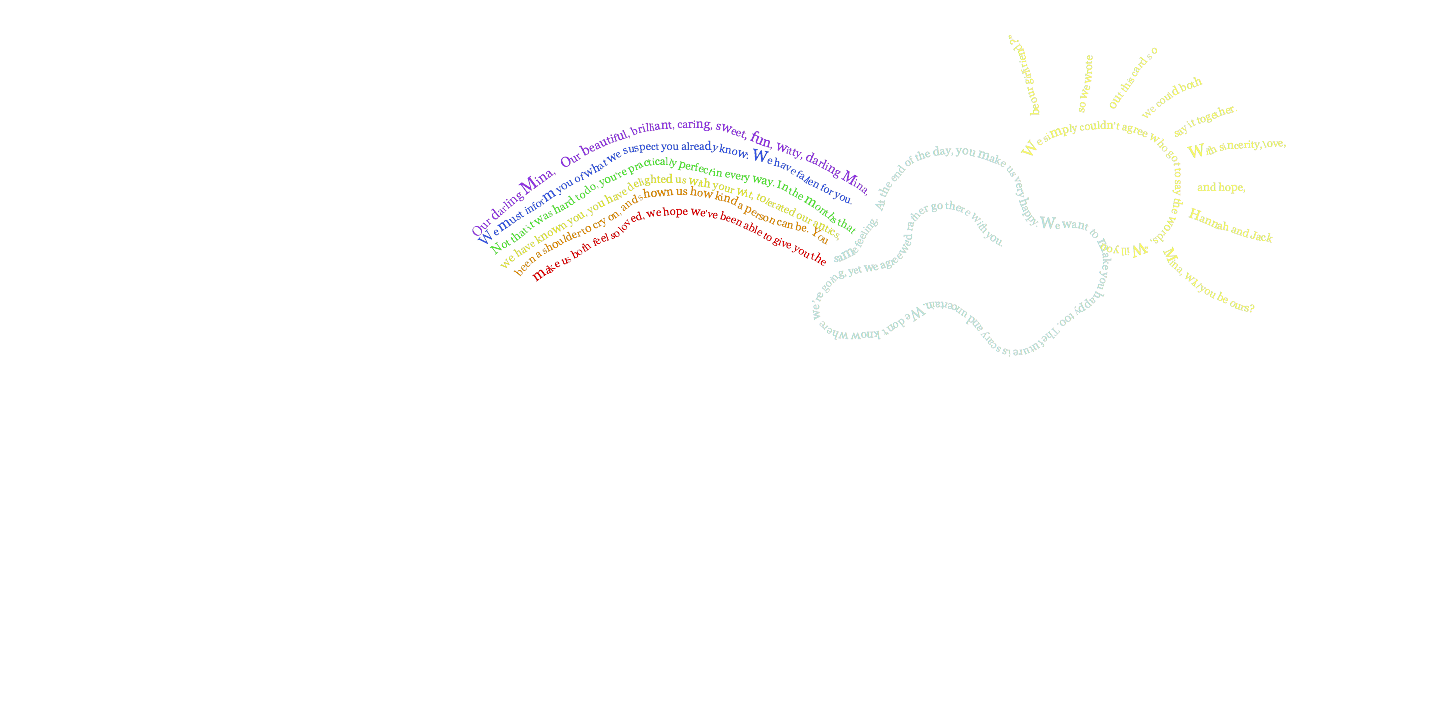 Digital Distribution Project
This is a personal essay I wrote for a creative non-fiction class. I recently submitted it for digital publication at The Lascaux Review and Room.
Here's the page with all the media I used in my Twine story.